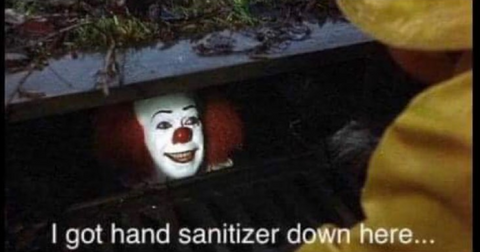 5/18-5/22 Hello Everyone!
Seniors! Here are your final exams. I have also emailed them directly to you!
Reminder: We will be using Google Classroom from here on out! Please go there to view and turn in assignments! Email me if you have any questions!
kkillay@arrsd.org
US History II
M
Wednesday 5/27
Please read this overview of the Vietnam War and answer the few questions that follow.
Thursday 5/28P
This is a great DBQ about the involvement of the United States in the Vietnam War. It is lengthy, so I am going to break it up. Today, please read the background essay. It is very important that you read this and understand it, as the documents will not make much sense if you do not! Do NOT write the essay following the prompt, we are skipping that one. Instead, complete documents A-D and share the answers with me.
Friday 5/29P

Complete documents E-I and share with me from yesterday's DBQ. Extra assignment counted toward any week you owe me (past weeks only) if you finish the whole DBQ.
Psychology
See Google Classroom for assignments! TP
Wednesday 5/27
Go shopping at the Life Store and buy the life you want! (Please disregard the second page of the assignment, it is identical to the first.) You have $20 to spend, so please spend it! You can only buy one thing from each level. Share with me how you spent your money!
Print first page only
Thursday 5/28
Answer the questions about yesterday's trip to the Life Store and share them with me!
Friday 5/29
Review this Google Slide presentation about psychologist Abraham Maslow's Hierarchy of needs. Then, the purpose of the Life Store activity should make much more sense! Answer the final set of questions and share them with me.